Hello Everyone!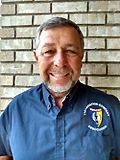 It's been a while since our last newsletter went out. We have had a few setbacks due to illness and a loss of a family member. I hope that everyone and their family has remained healthy during this Covid-19 epidemic. Thankfully, it seems that there is a light at the end of the tunnel. We are excited to announce we have a firm date and location for the next reunion.
Drum Roll… The 2022 reunion will be May 25 – May 28 in Enterprise, Alabama.
We have lined up several amazing activities for this reunion and look forward to seeing everyone. One of the top attractions will be hosted by Friends of Army Aviation, where we will be able to ride in a Huey Helicopter. This incredible experience is open to everyone and gives us Veterans the opportunity to share some of the experiences we had when we were in Vietnam. It also allows many of us the experience of riding in a Huey again. This reunion is not only for us Veterans, but also for our spouses, children, and grandchildren. It provides a once-in-a-lifetime opportunity to share our stories, adventures, and experiences with the ones we love.
I will be posting on the 114th Company Website updates of the reunion and how to register within the next couple of weeks. We are very excited about this upcoming event and hope that you and your families will be able to make it!
It is that time of year again when kids are graduating from high school, so make sure you keep in mind the 114th Aviation Company Scholarship Program. This scholarship is open to family members, including spouses, children, grandchildren, and siblings of Life Members, current active members of the 114th Aviation Company Association, and Vietnam Veterans that were killed while serving in Vietnam with the 114th Assault Helicopter Company. To apply go to www.Quad-A.org.
I hope that everyone had a great Memorial Day Weekend and is having a wonderful start to their summer. We are incredibly excited for the upcoming reunion, so keep your eyes open for further information in the near future.
As always, I am here if you ever need anything!
Warmest Regards,
Joe Stogner
National Director
Phone: 1-720-232-3430
Email: joestogner@msn.com