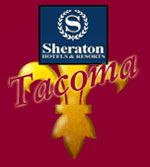 The chosen site for the 2005 reunion is the Tacoma, Washington area at the Sheraton Tacoma Hotel. Imagine plush accommodations with spectacular views of Mount Rainier and Commencement Bay. A short walk to the theater district, specialty shopping and scenic waterfront. The Sheraton Tacoma Hotel -- a boutique style hotel with expansive skylights, a bright inviting lobby, and unique works of art throughout.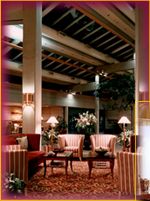 Downtown's Sheraton Tacoma Hotel is the perfect base from which to explore and discover the entire Puget Sound.

A towering 14,000-plus Mount Rainier makes for a stunning backdrop to the bustling cities of Tacoma and Seattle and the Sheraton Tacoma hotel. An active volcano covered in and surrounded by over 35 square miles of snow and ice, the mountain is just part of a breathtaking National Park that contains outstanding examples of old growth forests and sub alpine meadows.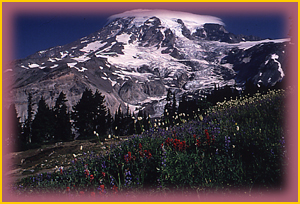 Established in 1899, Mount Rainier National Park is almost entirely designated as a wilderness area with the park's buildings designated a National Historic Landmark District in 1997 as well as a showcase for the NPS Rustic style of architecture of the 1920s and 1930s.
Whether hiking around the park, climbing the mountain's summit, snow shoeing or cross-country skiing on its slopes, camping along the glacier-fed rivers, photographing wildflowers in the meadows or just admiring the view, nearly two million people visit Mount Rainier each year to enjoy the grandeur and the beauty. From the Sheraton Tacoma hotel, Mount Rainier is approximately a one hour drive.