114th Aviation Company
"Knights of the Air"
2015 Reunion
~ Hotel Accommodations ~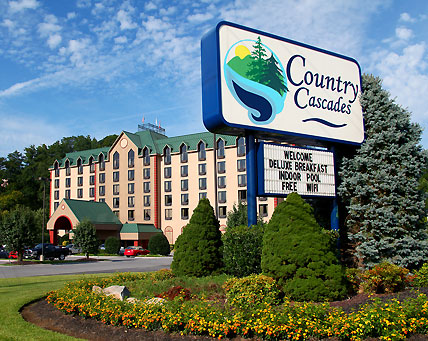 Country Cascades Hotel
Country Cascades
204 Sharon Drive
Pigeon Forge, TN 37863
United States

Reservations Phone: 1-800-523-3919
$69.00 per room per night plus tax
including a Continental Breakfast


Single King Bed or King Wheelchair Accessible Room

In the end, it's all about comfort…


Rest assured, your stay at Country Cascades will be a memorable experience. With a 24 hour front desk, daily housekeeping services, and approachable management, our Guest Services team is here to ensure a great vacation. All guest rooms are keyless entry lock, interior corridor access. Amenities vary by room type, but every guest room features a coffee maker, iron/ironing board, hairdryer, refrigerator, voice mail, FREE wireless Internet access, flat screen TV, and DVD player. All rooms are non-smoking, pet-free, and include our Deluxe Breakfast. We do have "safes" in all of our rooms.




King Jacuzzi Rooms

There is nothing like relaxing in a whirlpool tub, so Country Cascades has placed in-room Jacuzzis in two of our most popular room types. The King Jacuzzi (Celebration Suite) is great for couples, especially when paired with our romance packages. Our one-bedroom suite also features a Jacuzzi – and a fireplace! All Jacuzzi rooms provide a microwave as well.



Double Queen Standard Room

Standard Room Amenities

Country Cascades prides itself on being one of the best Pigeon Forge hotels. All of our rooms provide the standard amenities: flat screen TV, cable with premium channels, DVD player, iron/ironing board, coffee maker, hairdryer, mini-refrigerator, voice mail, free wireless Internet access, in-room safe, alarm clock/radio, and more.

Many other type room choices are available... Check with Hotel



Outdoor Hotel Pool


Country Cascades amenities – It's the little things that matter the most… Country Cascades is more than a place to sleep. Country Cascades is proud to be your favorite Pigeon Forge hotel. We strive to be more than "just a place to sleep. You'll always find fresh coffee and cookies in our lobby, as well as, a nice place to sit and relax, as you plan your day. In the cooler months, enjoy the fireplace nook – a warm, friendly sitting area. Our lobby also provides a guest computer (PC), with Internet access.

The indoor pool and hot tub at Country Cascades are open for our guests' enjoyment from 8:30am to Midnight. The outdoor pool is open from 8:30am to 11:00pm, seasonally. (The outdoor pool area is usually closed in Winter.)

To make reservations, please call hotel at Phone:1-800-523-3919
All rates are subject to change without notice and are based on availability.
You may also visit the Hotel website at: http://countrycascades.com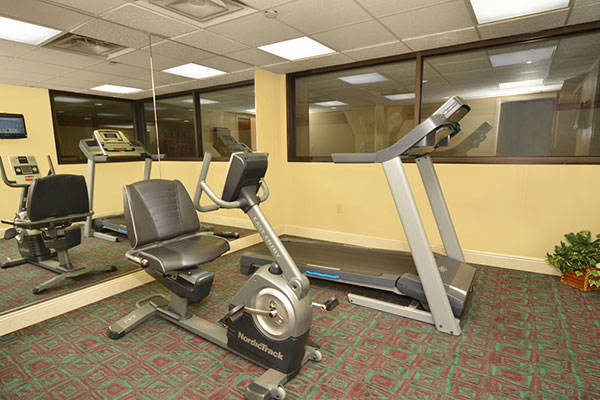 Hotel Exercise Room

Helping you maintain your fitness schedule, Country Cascades provides an exercise room for guest use. Overlooking the lobby, our fitness equipment includes a cycling machine and a treadmill. The exercise room also features a small flat screen TV, fresh towels, and a water dispenser.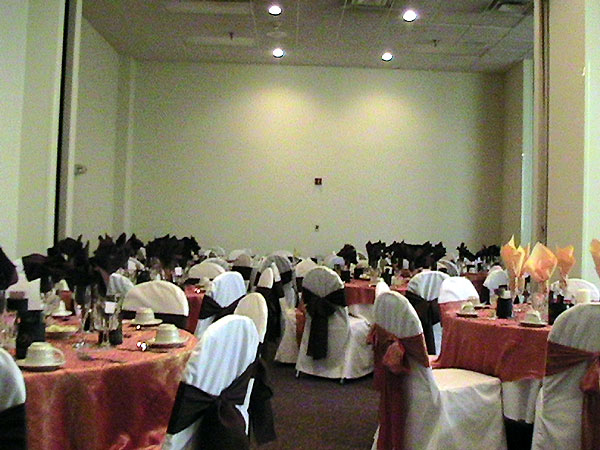 Meeting Space
Meeting Space Perfect for receptions, family reunions, and so much more. Country Cascades has over 2500 square feet of meeting space. Managed by the Smoky Mountain Convention Center, our flexible space may be subdivided, allowing for conference space, break-out areas and banquet set-up.
Hotel Deluxe Continental Breakfast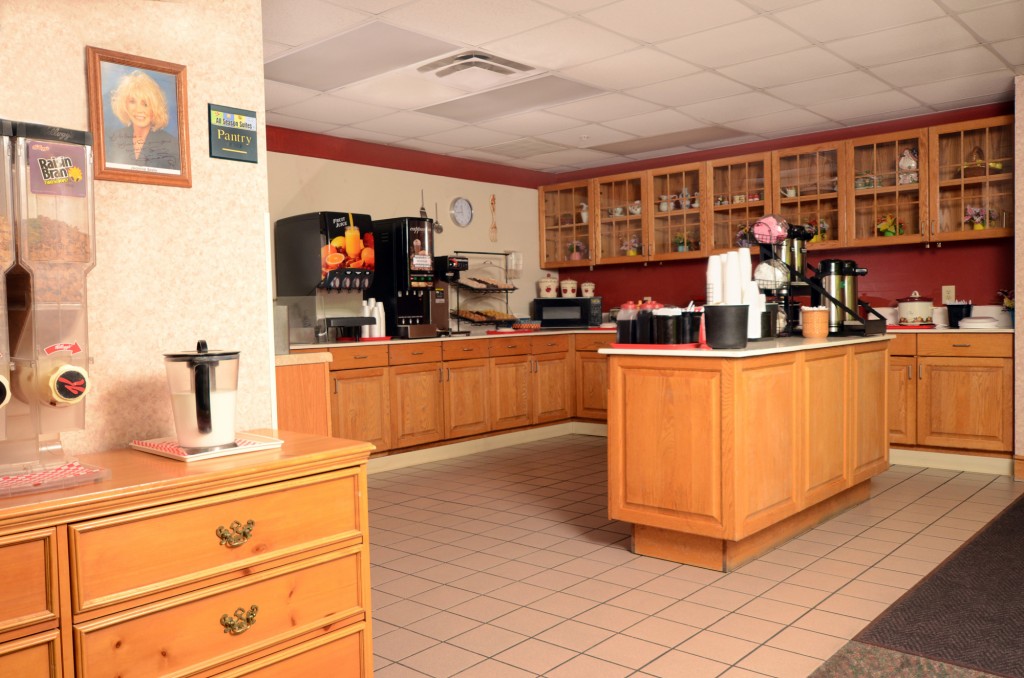 Every guest room includes our Deluxe Continental Breakfast. Served from 7:00am to 10:00am daily, on the second floor, breakfast at Country Cascades is sure to get you off to a great day! Featuring Belgian waffles, biscuits & gravy, fresh fruit, oatmeal, cold cereals, doughnuts, toast, bagels, milk, juice, tea, coffee, hot chocolate, and cappuccino.


Q&A's

Country Cascades answers frequently asked questions.
Mill Creek behind Country Cascades. Whether it's questions about your hotel stay or information about the area, Country Cascades is staffed by informed, qualified clerks, ready to assist you. Below is a list of our most frequently asked questions, if you do not find an answer there, contact us by email, or give us
(Country Cascades) a call at
1-800-523-3919

.



What time is check-in? Check-out? Check-in begins at 3:00pm. If you arrive early, feel free to ask our front desk if a room is available for early check-in. Check-out is at 11:00am.

What is included with Continental Breakfast?
Biscuits & Gravy, Belgian Waffles, Oatmeal, Cold Cereals, Donuts, Toast, English Muffins, Fruit, Milk, Juice, Tea, Coffee, Hot Chocolate, and Cappuccino. Optionally, guests may choose a free pancake breakfast at the Smoky Mountain Pancake House located at Mountain Sky's Lodge. http://smokymountainpancakehouse.com/


Do you offer Smoking rooms? All guest rooms are "non-smoking". Our guests are welcome to smoke outside of the hotel.
Are very small pets okay? We are a "pet-free" hotel. No pets of any size are permitted. Ramada on the Parkway and Mountain Sky's / Rode-way Inn do offer pet rooms.
Do you have roll-away beds or cots available? No, we do not have roll-away beds or cots.

How far are you from Dollywood? Dollywood's main entrance is less than 5 minutes away!

Do you have discount tickets for Dollywood, Ripley's Aquarium, etc? Yes, We offer two-day Dollywood passes at our Front Desk. Our Reservation Department offers tickets to many of the shows and attractions in Sevierville, Pigeon Forge, and Gatlinburg.

Do you have connecting rooms? Yes, Country Cascades offers a connecting suite comprising a two queen room and a king suite room. For suite availability call 1-888-482-7829.

Is there a guest laundry area? Yes! There are coin operated machines available to all of our guests.

Is there a Trolley stop nearby? There is a Pigeon Forge Trolley stop within walking distance of the hotel.

Are you going to charge my credit card when I reserve a room, or wait until I check in?
Deposit Policy: Each reservation requires a deposit equal to the first night's stay plus applicable fees and taxes. Packages which include tickets, etc. may require a deposit equal to the entire stay. The credit/debit card you provide will be charged immediately for the amount of the deposit. The credit/debit card used to make the reservation must be presented at check-in.

What is your cancellation policy? Refund policy?
Cancellation Policy: For reservations cancelled more than 48 hours prior to arrival date, 100% of the deposit will be refunded. Reservations cancelled less than 48 hours prior to arrival will receive a refund equal to 50% of the deposit. Upon your request, in lieu of a refund Smoky Mountain Resorts can hold your deposit for up to one year for application toward a future reservation.
Country Cascades Hotel
204 Sharon Drive
Pigeon Forge, TN 37863
United States

Reservations Phone: 1-800-523-3919

| Welcome | Accommodations | Travel | Registration | Itinerary |
| Area Sites | Nominating Ballot | Attendees | Reunion Photos | Reunion Recap |